Hi.
First of all. My blog don't have exactly english mutation.
However some of my articles (not all) I write in two languages (czech and english) at the same time.
Also most of the guideposts are tagged in english so I believe you can manage to navigate through my blog without great problems.
Still if it is too much troubles for you. I got TUMBLR where I write strictly in english.
(Here are my personal blog and also blog dedicated to my BJDs)
About me
I'm Kvicka ...one kind of normal freak obsessed with lot of things.
I also call myself "one damned visual kei error" or "fatal error".
I love music (something around rock, punk, metal) and especially j-rock.
I also play eletric guitar and trying to lead cover-band called 13 ERRORS (but we didn't get far).
I also love fashion. I'm wearing Visual Kei on daily basis (and yeah, in my closet is literally only visual kei clothing xD) Because it's been 8 years since I started (in 2008) so I can say I have some experiences and I'm also willing to share it with you thought I don't think I'm expert in visual kei or anything.
I'm also very creative person. So aside of music and fashion I'm highly interested in drawing, design, sewing, (I used to write) and overall creating.
And photography. I love taking photos of everything around me...and I also love BJDs (Ball jointed dolls) and of course taking photos of them.
Myself I own 2 complete BJD boys and one floating head but I have plans for about 6-8 characters.
Meimei, Itsuiyo, Kei (floating head on borrowed body)
And one more obsession...I'm bit of geek freak...sometimes getting obsessed with movies and series (and games) and then sometimes with ships (pairings).
Mostly it's about: Sherlock, Game of thrones, Supernatural, Merlin, MARVEL cinematic universe (Avengers, Captain America, Thor, Iron man), Harry Potter, Lord of the rings, Assassin's creed etc.
About my ships..xD I have lot of ships. I can build flotilla if I want..xD (actually I started building one)
And believe me I would go down with my ships! xD
Steve Rogers x Bucky Barnes (Stucky) [MARVEL]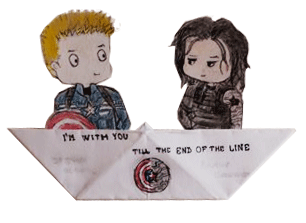 Natasha x Clint (Black Widow x Hawkeye) [MARVEL]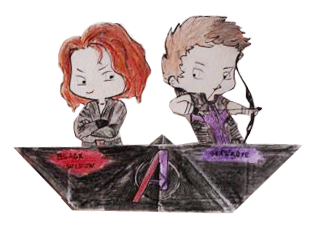 Dean x Castiel (Destiel) [Supernatural]
Charles x Eril (Cherick) [X-men]
Sherlock x John (Johnlock) [BBC Sherlock]
Merlin x Arthur [BBC Meriln]
Cameron Howe x Tom Rendon [Halt and Catch fire]
Well that's all about me.
WELCOME TO MY BLOG ;)